Thank you for visiting our website and welcome to our video page. Please browse through our short informational videos related to some commonly diagnosed psychological disorders and issues. Dr. Barbara Fisher, our Clinical Director and founder of United Psychological Services guides you through each of these topics and offers a basic understanding of, treatment options and self-help ideas for anyone affected by these disorders.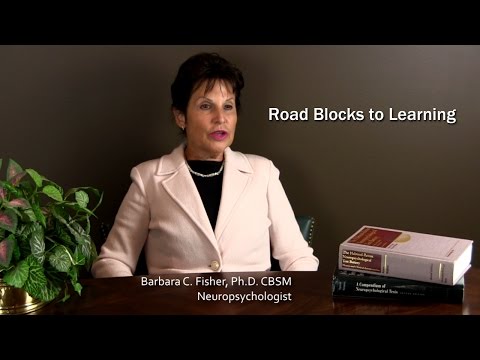 Road Blocks to Learning
There are many disorders and cognitive issues that can affect a student's ability to learn. Too often, a learning disorder is misunderstood as a behavior problem in school or at home as a child shows resistance to or difficulty with school and as it impacts the student as well as his/her family. This video discusses many of these along with treatment suggestions and some ways that parents and teachers can help these students feel successful at school.